Voice 1
Welcome to Spotlight. I'm Colin Lowther.
Voice 2
And I'm Liz Waid. Spotlight uses a special English method of broadcasting. It is easier for people to understand, no matter where in the world they live.
Voice 1
Imagine a world where monsters are real. But these are not the frightening creatures that you see in films. And they are also different from the monsters in traditional stories. Some of these monsters live with humans. Some live in the wild, like animals. These creatures are more intelligent than animals. They even have amazing special powers. Some can fly and breathe fire. One looks like a big black snake, with steel skin. But not all the monsters look so frightening. Some are very cute. Some are even beautiful. One very famous one looks like a yellow mouse with a big round face.
Click here to follow along with this program on YouTube
Voice 2
This imagined world of strange creatures is the world of Pokémon. And this world exists inside a video game! Today, this video game has grown to include television programs, books, trading cards, toys, and many other things. It is famous around the world. Today's Spotlight is on the amazing world of Pokémon.
Voice 1
Satoshi Tajiri created Pokémon. He was born in Japan in 1968. As a child, Tajiri loved collecting insects. He spent many hours by lakes. There, he observed different animals and insects. Tajiri told Time Magazine Asia:
Voice 3
"Every time I found a new insect, it was a mystery to me. The more I searched for insects, the more I found. If I put my hand in the river, I would find water insects there. If there was a stick over a hole, I would find insects underneath it. As I gathered more, I learned more about them. I saw how some even eat each other."
Voice 2
But Tajiri was also very interested in video games. As a young man, he played them all of the time. Tajiri knew he wanted to make video games as an adult. As young adults, he and a friend began their own video game company. One of their video games was an early version of Pokémon.
Voice 1
To make Pokémon, Tajiri combined the two things he loved most: insects and video games. As an adult, he remembered his experiences as a child. He remembered how he liked finding insects in the grass. He thought this could make a good game. People could collect Pokémon creatures like he collected insects. For him, collecting insects had been like exploring a new world. Could he give that experience to other people in a game?
Voice 2
In the game of Pokémon, the player plays the part of the trainer. A trainer is a person who works with Pokémon. Trainers travel around the game world. They collect as many different kinds of Pokémon as they can. Together, the trainer and Pokémon also enter competitions. They battle against other Pokémon and trainers.
Voice 1
The video game company Nintendo agreed to make Tajiri's game. Tajiri wanted to make two games, called Pokémon Red and Pokémon Green. People would play them on Nintendo's Game Boy. Game Boy was a very small video game system. A person could carry it with them. It was very popular with young children.
Voice 2
But the Game Boy had another important element that made it very important for the Pokémon game: the link cable. The link cable was a short black wire. It connected one Game Boy to another. Tajiri wanted people playing the game to collect Pokémon. But he also wanted them to trade Pokémon. They could do this through the link cable. Their Pokémon could even battle. This would give people another reason to play the game. Many video games involve only one person. But in Pokémon, many people could play at once. They could share in their experiences together. Tom Battey of Gamasutra.com shared his experience as a child. He says,
Voice 4
"It was a process that brought us together. Some children get each other friendship bracelets. Or some come closer by sharing illegal experiences. We traded Pokémon."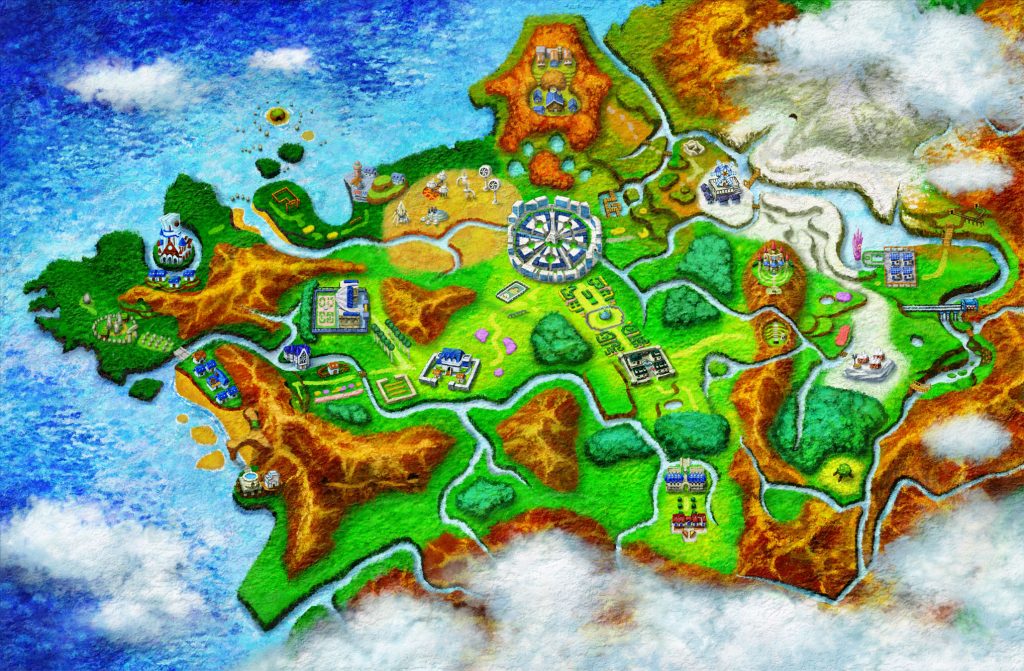 Voice 1
It took six years to create the first Pokemon games. And Nintendo released the games on February 27, 1996. Satoshi Tajiri did not make money on Pokémon in the beginning. It was not an immediate success, even in Japan. People needed time to explore the world of Pokémon. But soon, they told their friends about it. And these friends told other friends. The game had many different levels and layers. Players could explore all parts of it.
Voice 2
Nintendo sold more and more Pokémon games. And Pokémon began to spread to other kinds of entertainment. A Pokémon television program began in Japan in 1997. One year later, the television program began in North America. Over one and a half million people watched it.
Voice 1
Another famous part of the Pokémon world is the trading card game. These cards are thick pieces of paper. Each one has a different Pokémon on the front. Some are more difficult to find than others, just like in the video game. People can use the cards to play Pokémon, just like in the video game. They can trade their Pokémon and battle.
Voice 2
Today, Pokémon is over 20 years old. Nintendo has released over 50 different Pokémon video games. The children who first played the game are adults. Some of them have children of their own. Now, these children can also explore the world of Pokémon. The idea of Pokémon has expanded to include books, television programs, toys and many other things. It continues to grow and become more popular.
Voice 1
The world of Pokémon has changed a lot. There are hundreds of new Pokémon. And there are new ways to play through the internet. People can now trade Pokémon online. They can make friends from other countries. But although the game has changed, much remains the same.
Voice 2
Do you play Pokémon? What do you like about it most? Do you have a favorite Pokémon? Tell us what you think. You can leave a comment on our website. Or email us at radio@radioenglish.net. You can also comment on Facebook at Facebook.com/spotlightradio.
Voice 1
The writer of this program was Dan Christmann. The producer was Michio Ozaki. The voices you heard were from the United Kingdom and the United States. All quotes were adapted for this program and voiced by Spotlight. You can listen to this program again, and read it, on the internet at www.radioenglish.net. This program is called, 'Pokemon! Catch Them All!'.
Voice 2
You can also get our programs delivered directly to your Android or Apple device. Just download our free official Spotlight English app. We hope you can join us again for the next Spotlight program. Goodbye.
Question:
Have you ever played Pokemon? If you have, what did you like about it? If you have not, would you like to play this game?