Voice 1
Welcome to Spotlight. I'm Liz Waid.
Voice 2
And I'm Joshua Leo. Spotlight uses a special English method of broadcasting. It is easier for people to understand, no matter where in the world they live.
Voice 1
It has been a long day. You have worked very hard. Now, you are sitting down to your dinner. Tonight you will have chicken and rice. You eat the good tasting meal, and even eat a little more. You go to bed happy. But a few hours later, you do not feel so well. In fact, you run to the toilet quickly. You vomit – your food is coming back up your throat! Your stomach feels terrible and it is making loud sounds. But that is not all! You have a fever. And your head and whole body also hurt. What happened to you? Could it have been your good-tasting meal? Today's Spotlight is on food safety.
Voice 2
Food safety is a problem in all places around the world – in developing and developed countries. The WHO says that millions of people get sick every year from unsafe food. More than 2,000,000 of these people will even die from these sicknesses.
Voice 1
A few years ago the WHO released a set of educational materials about food safety. They were five simple rules for preparing food in a safe way. They call these rules the "Five Keys to Safer Food". People usually use keys to open things that are locked, like doors. But these keys aim to open the way to safer food.
Voice 2
People in different areas of the world prepare foods in different ways. People eat different kinds of foods. Some people do not have enough money to buy refrigerators, cleaning materials or good cooking equipment. Some may not be able to get clean water. But the WHO believes that these five keys can still help to inform all people about disease that can come from food or water. Most of us prepare food at some time, and all of us eat it!
Voice 1
So what are these five simple rules? Here are the WHO's five keys to safer food.
Voice 3
Key 1: Keep clean.
Voice 2
The first key tells about the importance of washing. People should wash their hands often – before touching food, while they are preparing food, and any time after they go to the toilet. People should wash all surfaces and equipment used for preparing food. People should also protect cooking areas and food from insects and animals.
Voice 1
Keeping everything clean helps people to avoid micro-organisms. Micro-organisms are very small living cells such as bacteria or viruses. They are so small that we cannot see them. But some of them can cause disease. Many dangerous micro-organisms live in soil, unclean water, animals and people. They can also live where we make food, especially if the places are dirty. Micro-organisms can move from one surface to another surface very quickly and easily. Even a small touch can pass dangerous micro-organisms onto our hands, clothes, cooking tools, and cutting surfaces. But if we keep everything clean, the micro-organisms do not get a chance to spread.
Voice 3
Key 2: Separate raw and cooked.
Voice 2
People should separate raw, or uncooked food from foods that are already cooked and foods that will not be cooked. People should store raw meat, chicken, and fish in containers, or in separate areas. Raw foods should not touch prepared foods. The WHO also says that people should use separate equipment and tools for touching and preparing raw foods. For example, if a person uses a knife to cut raw chicken, he should not use that same knife to cut a cooked piece of chicken. He should wash the knife, or use a different knife.
Voice 1
Raw meat and the liquid inside it often hide dangerous micro-organisms. So if raw meat touches other food the micro-organisms could spread.
Voice 3
Key 3: Cook completely.
Voice 2
People should cook eggs and meat, like birds, seafood, and animals, especially carefully. These foods may carry more micro-organisms than other foods. When meat is fully cooked the liquid from it will be clear, and not pink or red. People should boil food with a lot of liquid, such as soup, for at least a minute. That way, the pieces of meat and vegetables in the soup will be cooked completely. It is also important that people re-heat cooked food completely.
Voice 1
When food is completely cooked, the micro-organisms inside it die. Then the food is safe to eat. The WHO says that heating foods to 70 degrees Celsius makes sure they are safe. Thick pieces of meat like whole birds, must reach 70 degrees even in the middle. A thermometer can be very helpful to make sure that the food reaches the correct cooking temperature.
Voice 3
Key 4: Keep food at safe temperatures.
Voice 2
People should eat cooked food immediately, while it is still hot. It should be above 60 degrees Celsius if possible. And food should not stay out for longer than two hours. When people are finished eating, they should keep the food that is left cold. The food should be stored in a refrigerator, or electric cooling device, below five degrees Celsius. And people must not store food for too long in the refrigerator.
Voice 1
At room temperature, about 20 degrees, the amount of micro-organisms can increase very quickly. But temperatures above 60 degrees or below five degrees control the growth of micro-organisms. They cannot grow as quickly in a very hot or very cold environment.
Voice 3
Key five: Use safe water and safe raw materials.
Voice 2
People should use safe water or treat the water to make it safe. People should choose fresh foods. They should wash any fruits or vegetables in clean water, especially if they do not plan to cook them. The WHO says that people should choose foods that have gone through special processes to make them safe. For example, pasteurization is a process that destroys many harmful micro-organisms. Milk is often pasteurized to make it safe.
Voice 1
Many dangerous micro-organisms and chemicals can live in places that people may not expect. Water and ice can look clean, but may still contain dangerous micro-organisms. Damaged or old food may develop harmful chemicals called toxins as it gets older. In some cases, these toxins can cause death. This key also says that washing and taking the skin off vegetables can also reduce the risk of harm from micro-organisms.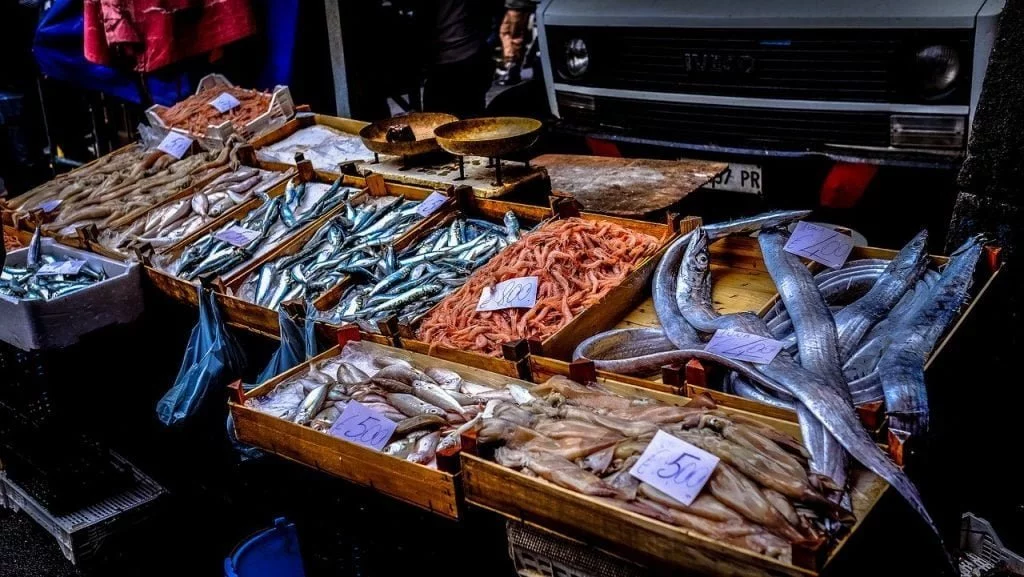 Voice 2
These are the WHO's five keys to safer food. Today, these materials are translated into 68 languages. Programs that encourage health use the five keys in over 100 different countries. People can use these materials to train anyone who prepares food.
Voice 1
There is much more information about food safety on the WHO's website. You can find a link to the WHO's Five keys to safer food on the script page of this program. You can also see if the materials have been translated into your language!
Voice 2
The writer and producer of this program was Liz Waid. You can find our programs on the Internet at www.radioenglish.net. This program is called 'Five Keys to Safer Food'. We hope you can join us again for the next Spotlight program. Goodbye.
See the WHO's Five Keys information.
Question:
Do you worry about getting sick from your food? Have you ever had food poisoning? Write your answer in the comments below.